Saskatoon Mobile Truck Repair
Saskatoon Mobile Truck Repair – Truck Repair Services – Saskatoon, SK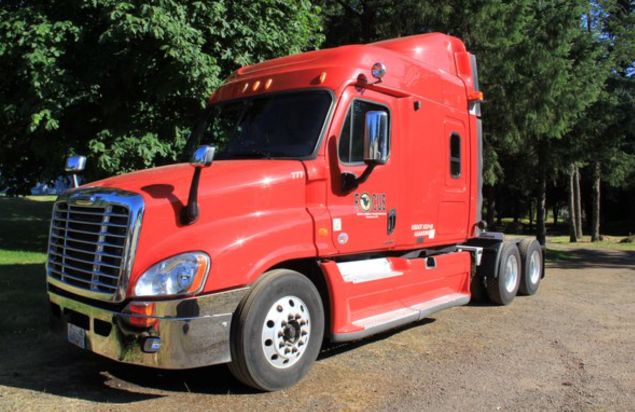 If you're a Saskatoon truck owner, then you know that repairs can be expensive. That's why it's important to choose the right mechanic for the job. Saskatoon Mobile Truck Repair offers professional truck repair services at a fraction of the cost of traditional garages. We use only top-quality parts and our technicians are certified, professionals. So don't go anywhere else for your truck repair needs – come to Saskatoon Mobile Truck Repair! Reach us at (306) 700-3689!

About Saskatoon Mobile Truck Repair
Are you in need of prompt and professional repairs for your big rig, but unsure of where to turn? Look no further because Saskatoon Mobile Truck Repair is here to solve your problem. Whether you are an individual truck driver or own a company with a fleet of vehicles, our team is ready to provide preventive maintenance and comprehensive repairs.
When you contact us, you will be connected with certified mechanics who have the expertise to repair:
Semi-trucks

Delivery trucks

Buses

Dump trucks/Trash trucks

Farm equipment
We can handle almost any type of industrial vehicle. Experiencing a breakdown during a busy workday is highly undesirable, but unfortunately, it can happen. When such a situation arises, local drivers can rely on Saskatoon Mobile Truck Repair. Our team consists of trained professionals who have completed a comprehensive four-year program specifically designed for conducting big rig repairs. Rest assured, we do not employ amateur mechanics with outdated tools.
To find out more about what we do, give us a call by dialing (306) 700-3689.
Saskatoon Mobile Truck Repair Services
Why Choose Us?
Convenience is the ultimate advantage for both individual drivers and company owners. Instead of having to transport your malfunctioning truck to a distant garage or rely on a towing service, our mechanics will come directly to your location for repairs. This level of convenience is exceptional, and we provide it because we understand that truck drivers are the lifeblood of industries across the country.
In addition to unparalleled convenience, here are some other reliable aspects you can expect from Saskatoon Mobile Truck Repair:
Friendly dispatchers and mechanics
A team trained in the classroom and on the field
Modern tools and mobile trucks
Competitive Pricing
Service that works around your schedule, not in front of it
If you ever have mechanical trouble with your truck, or just want some preventive maintenance, pick up the phone and dial Saskatoon Mobile Truck Repair. Within minutes help will be on the way. Contact us at (306) 700-3689!
Fleet Service
Rest assured that your vehicles are in capable hands when you choose our fleet service. Saskatoon Mobile Truck Repair specializes in delivering on-site preventive maintenance and repair services tailored to fleets of all sizes. Our dedicated team will come directly to your lot, ensuring that our services are both convenient and efficient.
What sets us apart is our unwavering commitment to accommodating your schedule. We fully understand the significance of maintaining uninterrupted operations, which is why we allow you to schedule the service at your preferred time. By doing so, we aim to minimize disruptions and prevent any slowdowns in your operations, ensuring that your business continues to run seamlessly. You can place your trust in Saskatoon Mobile Truck Repair to prioritize your convenience and keep your fleet moving forward.
Servicing Many Makes, Many Models
Our expertise extends across a diverse range of industrial vehicles from various well-known brands. Whether it's a work truck, chances are we can repair it. Are you ready for more details? Here are some examples of the trucks we have serviced:
Peterbilt
Paccar
Freightliner
Mack
Iveco
Isuzu
Kenworth
Caterpillar
John Deere
Along with a host of others. We've helped companies like Amazon, Penske, Ryder, UPS, FedEx, and many others keep their trucks running in top form. We can do the same for you. Contact us today.
Engine Diagnostics/Engine Repair
At Saskatoon Mobile Truck Repair, we understand the substantial impact that engine malfunctions can have on drivers and fleet managers. That's why we offer comprehensive services for engine diagnostics and repairs, catering to both diesel and gasoline engines.
With our team's extensive expertise and deep understanding, we can swiftly identify and resolve any engine-related issues, ensuring optimal efficiency and smooth performance for your vehicles. Rest assured that we are committed to delivering top-notch solutions that keep your engines running flawlessly.
We have ample experience working with a variety of engines, including but not limited to:
Cummins
Deutz
Paccar
Hino
Detroit Diesel
Honda
Volvo
Caterpillar
We are well-versed in turbochargers, camshafts, crankshafts, bearings, rods, pistons, chambers, glow plugs, and all other components of industrial engines. Whether your rig is not performing up to par or if you simply require a tune-up, don't hesitate to get in touch with Saskatoon Mobile Truck Repair.
Big Truck Brake Repair
When it comes to brake servicing for your large truck, Saskatoon Mobile Truck Repair is the trusted and preferred choice. We understand the critical importance of brakes in ensuring the safety of commercial vehicles and have extensive knowledge about the complexities of your truck's braking system.
Our expertise extends to various components like:
Calipers
Reservoirs
Trailer brakes
Brake lines
Brake pads
Master cylinders
In essence, we possess comprehensive expertise in every aspect of your industrial braking system. We fully comprehend the significance of bringing your truck to a stop for the successful delivery of goods. You can have complete peace of mind knowing that our team produces the optimal functioning of your truck's braking system, offering you the confidence and safety you require.
Saskatoon Transmission Repair
When it comes to any transmission problems with your truck, you can trust Saskatoon Mobile Truck Repair to deliver reliable transmission services that ensure the smooth operation of your vehicle. Our team consists of mechanics who are ASE certified, and equipped with the necessary knowledge and expertise to tackle a wide range of transmission repairs. We specialize in addressing various transmission components. Some of them are listed here.
Gear sets
Torque converters
Input/Output shafts
Casings
Modulators 
Brake bands
Bell housings
At Saskatoon Mobile Truck Repair, you will encounter mechanics of exceptional proficiency who excel in diagnosing and resolving a diverse range of transmission issues. Whether your truck is encountering problems with shifting, such as slipping clutches or grinding gearboxes, our skilled team is fully equipped to tackle any transmission challenge that may arise.
With our convenient mobile truck repair service, the hassle of towing your vehicle to a repair shop is eliminated, as we bring our comprehensive services directly to your location. Call us today at (306) 700-3689!
HVAC Service
When it comes to exceptional and customized HVAC repair services for your truck, Saskatoon Mobile Truck Repair is the go-to choice. We fully understand the crucial significance of a properly functioning HVAC system, as it plays a vital role in creating a comfortable environment for drivers, ultimately leading to improved work performance and service quality.
Our expertise covers both heating and air conditioning systems. We specialize in repairing various components, including coils, vents, fans, and switches, among others. With our highly skilled mechanics who possess the necessary expertise and tools, we can handle a wide range of repairs, from simple fixes to complex system overhauls. You can rely on Saskatoon Mobile Truck Repair to deliver top-notch HVAC repairs that prioritize driver comfort and enhance overall productivity. Dial (306) 700-3689 now!
Electrical Service
We're all warm and fuzzy about our team of skilled professionals who possess the capabilities to perform essential maintenance tasks that enhance the performance of your electrical system. These tasks include thorough inspections, meticulous cleaning of connections, diligent monitoring of battery health, and precise testing of alternators and starters.
We deliver unparalleled services for truck repair and maintenance, ensuring the uninterrupted operation of your fleet. With our experienced mechanics and fully equipped mobile trucks, we provide convenient onsite repairs for a wide range of industrial vehicles, regardless of their make or model. You can rely on Saskatoon Mobile Truck Repair for top-quality service and comprehensive solutions that keep your trucks running smoothly.
Trailer Repair
The type of trailer you have can vary depending on the manifest. Most of the time, you encounter no problems with it. However, various issues can arise, including trouble with axles, brakes, suspension, tires, locks, lights, latches, and reefer units, just to name a few.
Now, here's what you've been waiting for. Saskatoon Mobile Truck Repair is capable of fixing all these issues, right at your specified location. That's right, we have you covered!
What kinds of trailers do we fix? Well take a look:
Conestogas

Curtain sides

Drop-decks

Hotshots

Reefers

RGNs

Flatbeds



And a few others. If your rig trailer is giving you trouble, don't worry about what kind it is, just give the boys at Saskatoon Mobile Truck Repair a call at (306) 700-3689.
Suspension
If you experience a rough or bumpy ride or one that's too bouncy or has poor steering, it is essential to have your truck's suspension system inspected. Our skilled team can quickly diagnose any issues with your suspension and provide the necessary repairs or replacements to ensure a smooth and stable ride for both you and your cargo.
Don't let a malfunctioning suspension system hinder your trucking business. Reach out to us today for all your truck suspension needs, and we will ensure that you get back on the road promptly, enjoying a comfortable and safe journey. Your satisfaction and the optimal performance of your truck are our top priorities.
Furthermore, suspension problems can also impact steering, posing a greater risk to everyone in the vicinity. Don't take any chances when it comes to reaching your next destination. Give us a call for repairs on any component of your truck's suspension system.
Good, Warm Service, Eh?
At Saskatoon Mobile Truck Repair, our exceptional service is built upon the foundation of our friendly dispatchers and mechanics. We are the driving force behind our commitment to providing a smooth and seamless experience for our customers. Our dispatchers are attentive and responsive, always ready to assist you with scheduling appointments and addressing any inquiries or concerns you may have.
Meanwhile, our skilled mechanics bring extensive knowledge and experience in truck repair to the table. Our friendly and approachable demeanor creates a welcoming atmosphere, ensuring that our customers feel valued and supported throughout the entire repair process. At Saskatoon Mobile Truck Repair, our team of friendly dispatchers and mechanics is fully dedicated to providing top-notch service with a genuine smile.
For all of your industrial vehicle repair needs, count on Saskatoon Mobile Truck Repair.
Dial (306) 700-3689.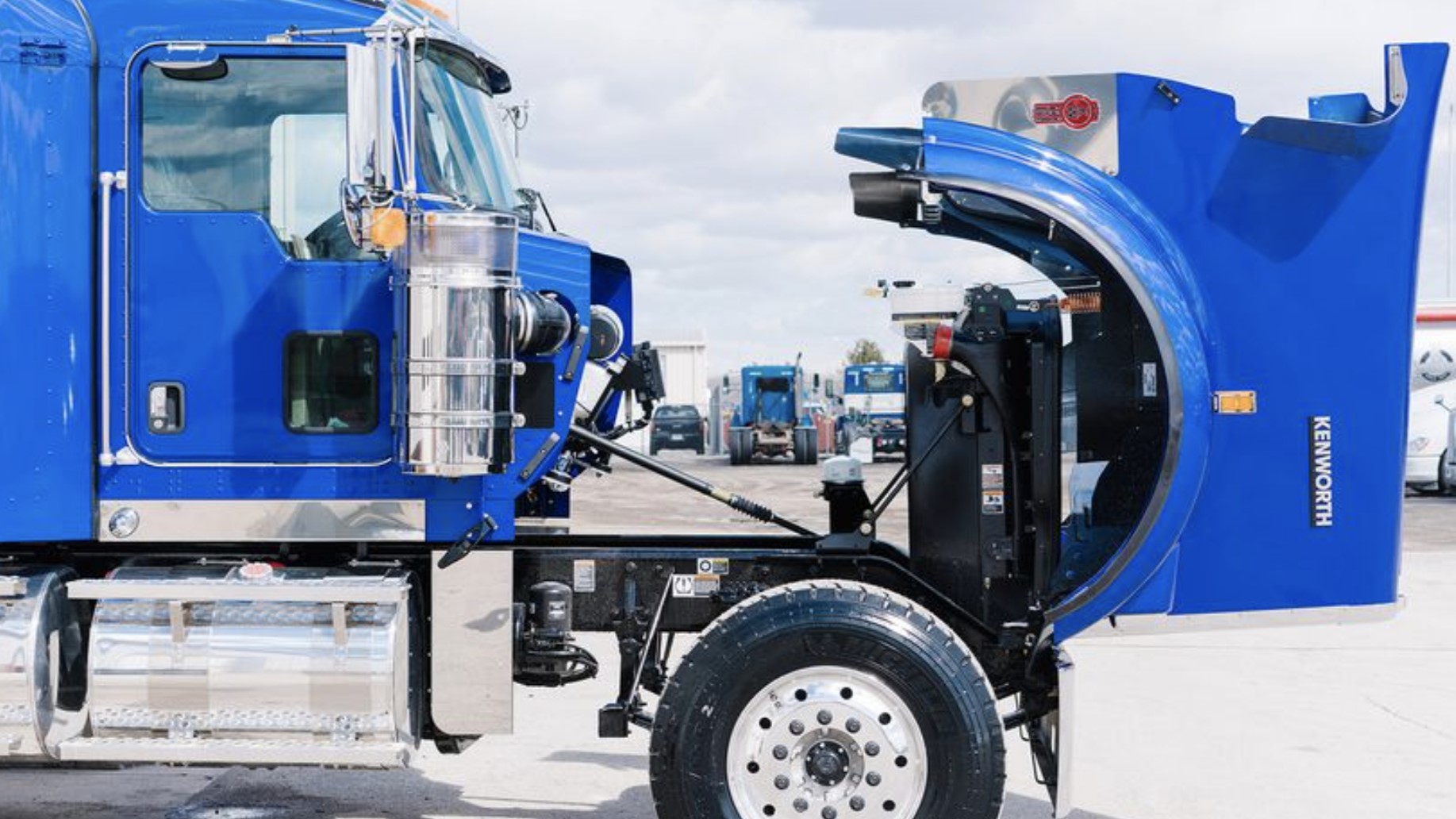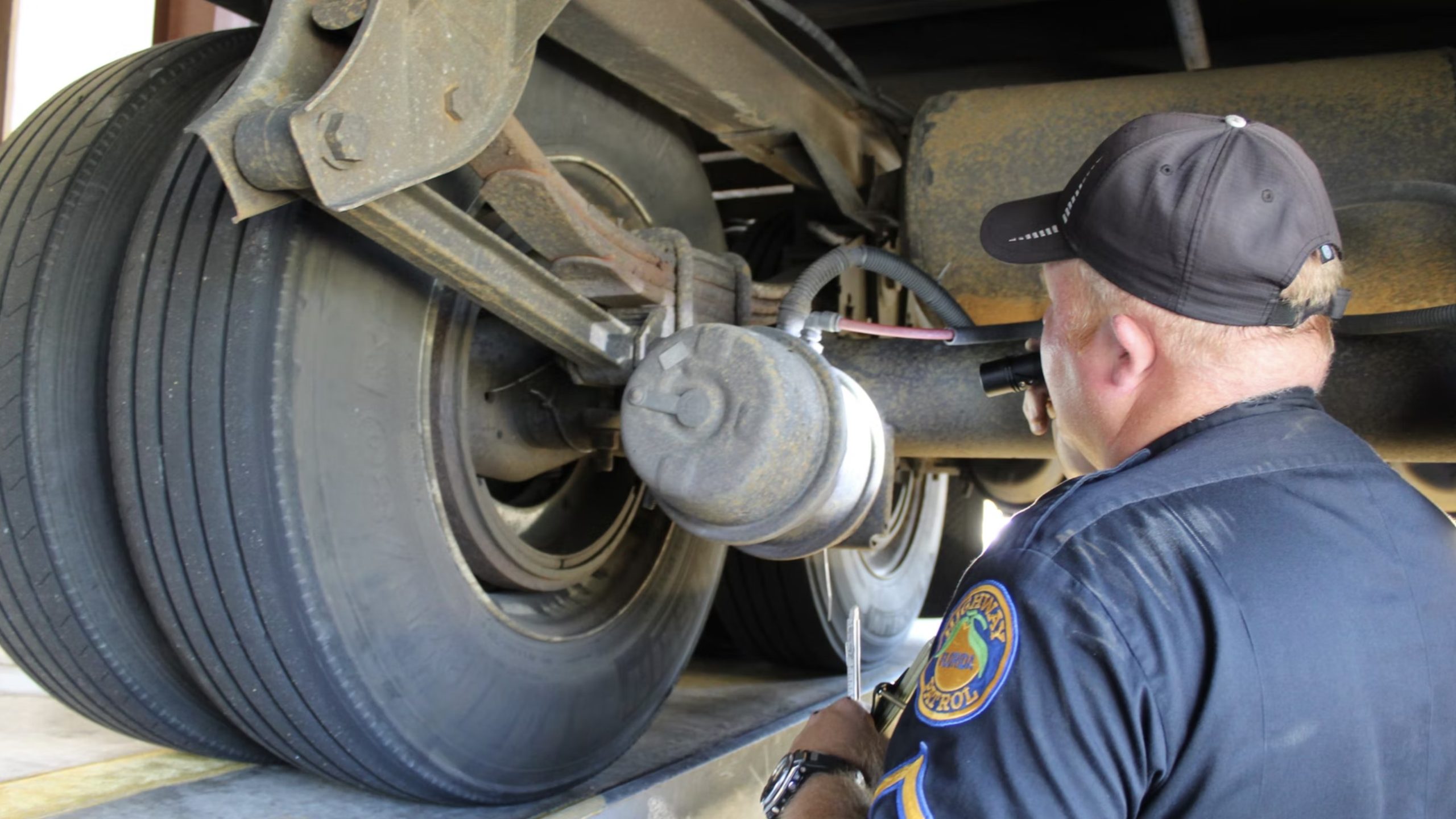 A Wide Area Of Service
The world is a big place. And while we can't stretch our resources to every corner of the globe, Saskatoon is under our protection. Some of the towns we've been to are listed here.
Core Neighbourhood

Lakewood

Nutana

University Heights

Blairmore

Confederation

Lawson

North Industrial



If you live in the area around Saskatoon and are wondering if we know how to reach you, call us at (306) 700-3689. We're always happy to answer questions about the industry. Keeping trucks on the road is what we do better than anyone. That's good news for every truck driver in Toon Town.